Laurie has been carrying Bella Notte Linens in her store in Tomball, Texas for more than 8 years. As one of our top stocking retailers, she's figured out the secret sauce to showcasing our product amidst new and antique furniture and through an ever-fluctuating economy. We caught up with her to learn more about her store and to see how she stays successful.
Tell us a bit about the background of how you started your namesake store, Laurie's:
I graduated college with a Bachelor's of Science, and growing up on a farm I was planning on having a big ranch. Then I went back to school for accounting and found that it was boring! At night I would make things to satisfy the need for creativity. My mom was a big craft-er so I took after her. I evolved into creating for stores, and it expanded! From leasing a room, then a small store, to a gift store, until I moved into importing antiques, and now linens and furniture.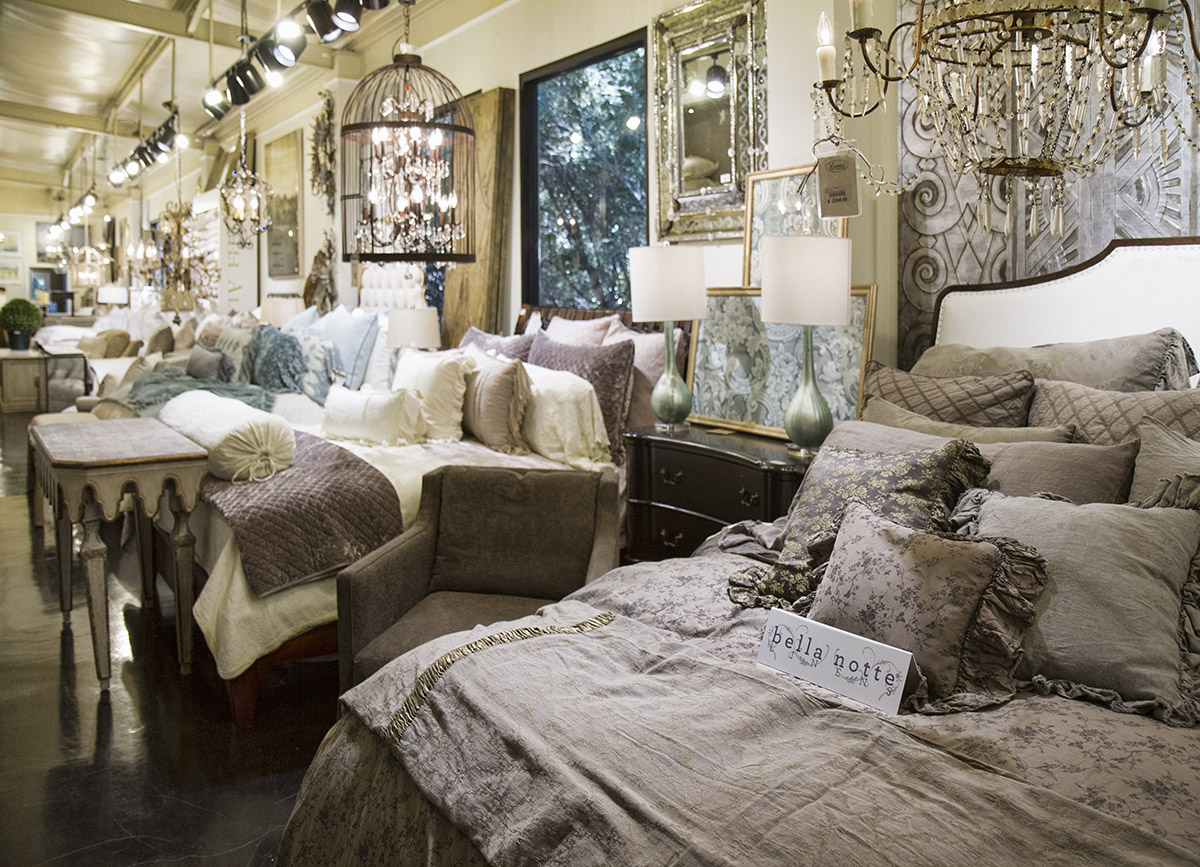 What makes Laurie's special and different?
One of Laurie's Bedroom Designs using her favorite, PINK!
We keep between 10-20 beds set up all the time, and constantly change out the displays to keep them fresh. And we build color stories...
The trick is to keep enough inventory so people don't have to special order or have to wait. We pay attention to color and try to stay on trend.
What drew you to the line initially and what do you still love about it?
The colors and quality. When we first started with Bella, Shabby Chic was a huge category, consumers wanted that aesthetic. Shabby really tied together with the antiques in my store - it makes more sense than a modern cleaner look. In 2006 I did start bringing in new furniture in addition to the antiques, but we're careful not to look like a big box store.
What do you think differentiates Bella Notte from other lines?
Other lines quality can be an issue, and uniqueness. As a retailer, you don't want to see the product coming and going. You want the product to be specialized and limited. You don't want to see it in every store. Then it stays special. We try to only carry product that's not in every store. It gives us a unique edge.
What is your favorite color or collection?
My favorite color is Pink! The store does well with pinks and shades of blue. We have our biggest success with more saturated color over white on white, which could be because of location of the store. Not being afraid of color sets us apart. I love Pennelope with the little ruffle, any of the velvets, and collections with texture to tie the bed together. Romance!
Do you have a favorite Bella Notte story or design customer?
When we had Carmela in (she has her own talk show in Mexico) she put together two of daughter's beds at the same time, and bought 3 different colors in one day. It's always a fun project when you get to pull it all together at once and tie together color palettes that will mix and match.
What brings both new customers and loyal customers coming back to Laurie's?
Changing inventory, LOTS of inventory--we really are a designer showrooms with rugs, lamps, and anything you need to decorate your home, Laurie's is one stop shopping. We like to make our vignette's and linen displays exciting so customers come to shop and see what's new. We're not predictable. There was a crib set up with green and pink and blue all together. We posted it on Instagram and people came in to purchase as-is. We like unusual combination of texture and color because that's what makes it interesting.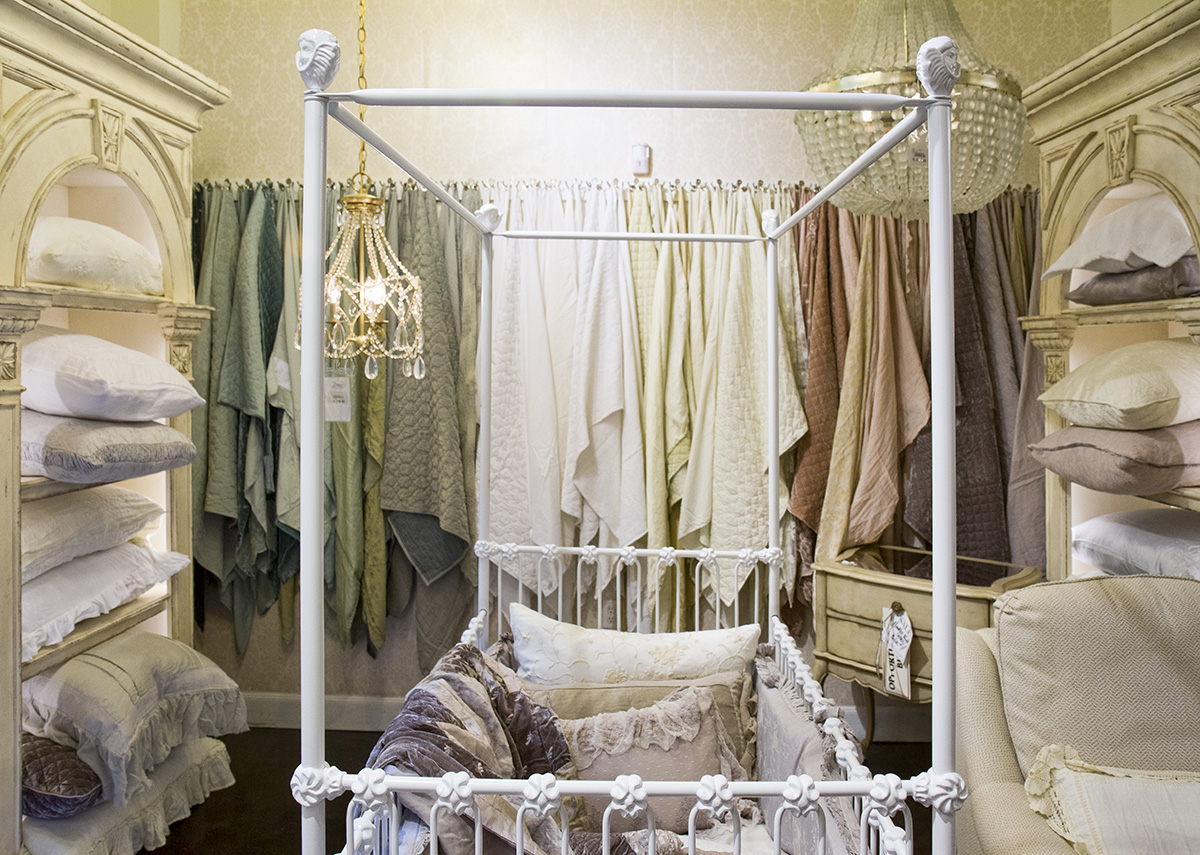 A Crib Display at Laurie's with the gorgeous Fabric Wall of samples